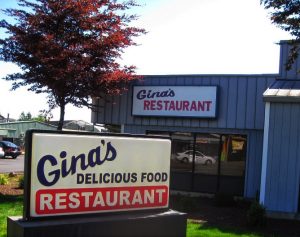 About Us
Gina's Restaurant Story
Good food, Good Environment. That's the objective, every day. Strive for the perfect balance on and off the plate. Innovative creations, local products, real pure flavors. For us quality and hospitality come first. You can find authentic Korean, Chinese & Asian Fusion Cuisine served and enjoyed in our restaurant.
We are a family run business with more than 20 years of experience and we pride ourselves on our reputation for excellent customer relations and authentic Asian food. The friendly atmosphere will make your visit to our restaurant a memorable occasion!
---
---
Your Opinion
Tell us what do you think about us!
Very good food for the price. Good selection. Super awesome staff. We had the bimbimbop, beef teriyaki, and Korean sweet and sour chicken. All very good. We will be back.
Josh W.
We were in town for a wedding, took a chance, and found our new favorite Asian restaurant! The service was excellent - they were incredibly friendly, genuine, and helpful. It was fun to wait for our food as we watched their family interact with each other and their customers. When we finally got to eat, the food was DELICIOUS - our very favorite!! The price was reasonable and we can't say enough good about this business.
Annette H.
I can honestly say that going there was without a doubt one of the best dining experiences I have ever had. This is coming from a man who eats out at least 5 days a week! When I was there the young lady who served me was no doubt the most friendliest server I have ever had. She treated me like if I was her own family. She even put up with my niece as she made a mess everywhere! In my 14 years of living in Woodburn I had never set foot in this place, but after today I will most likely make this at least a once a week visit.
Fidel D.
Bibim bop was exceptional with authentic Korean kochujang sauce! Chicken deluxe was excellent! Kim chee was perfect, not too hot and nicely sour. Little or no MSG is added, so the food speaks for itself. We will definitely be going back. It is worth the drive from the Salem area or the detour off I-5 at Woodburn no matter where you are headed.
Deb Z.
My wife and I have lived in Woodburn for over 16 years. We have eaten at Gina's many times and the food is always excellent. We normally eat her daily stir fry special and it has never disappointed us. It is a restaurant you will never forget
Charles B.